Welcome on Techno-iD , the Live Electronic Music Site !
We 'll discuss here all the aspects of the electronic music, especially what's about synthesizer, musical cyborgs...ideas,help,tips and tricks, free downloads,music...

Click here and check them now !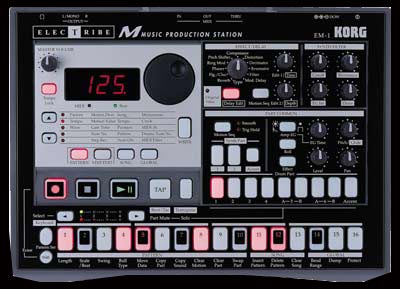 Bienvenue sur Techno-iD , le site de la Musique électronique Live !
Ici nous évoquons tous les aspects de la musique électronique, mais plus particulièrement tout ce qui concerne les synthétiseurs, cyborgs musicaux...Utilisation, guide, trucs et conseils...
This site would like to be a place to share ideas,and your participation is very welcome ! The Guestbook is here for you ! Feel free to contact me about everything !
Ce site se veut un lieu d'échanges, et votre participation est vivement souhaitée : n'hésitez pas à nous contacter , le Livre d'Or est là pour ça. Toutes les questions ou vos apports personnels sur les Cyborgs audios sont bienvenus ! Bonne promenade !
Contact us !
techno-id@lycos.com
<! Begin Groovebox Ring Fragment>
This Groovebox - Ring site owned by Cyber Doc.
[ Previous 5 Sites | Previous | Next | Next 5 Sites | Random Site | List Sites ]




Click here to join the Groovebox Webring

<! End Groovebox Ring Fragment>